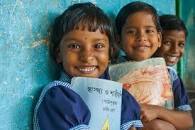 $200
$15.00 donated of $200.00 goal
Tavishi Govil
$ 15
Campaign has ended

1

Donors
A single second. A single minute. A single dollar.
A single second. A single minute. A single dollar.
We've all heard of the phrase "Time is money". Time adds up, does it not? And time is money and every dollar helps in the assimilation of charity. A single donation can help a child attend school. A single dollar can determine the existence of a child's meal. Your dollar can be that deciding dollar. Your dollar could put a smile on a child's face and give them hope. Don't donate because a you are being desperately asked to, but donate to give a child the simple opportunity to hope for something more. Your donation can make a difference.
These are uncertain times, and these times are even harsher for underprivileged children whose resources are limited. Many of us are privileged to have the resources to take care of our families in these tough times, but impoverished children are at a serious disadvantage. Due to the loss of livelihoods caused by the pandemic, many children have been forced to give up school & become coerced child laborers. Children, at ages where they have the right dream, must abandon their hopes and serve as factory workers, servants, or worse. Furthermore, with schools closing down nationwide, children are losing the healthy meals they depend on, forcing them into the clutches malnourishment once more. These children need us to step up and help in whatever little way we can.
By donating to CRY America, another child will have the chance to smile. And this needs to happen fast. Why should anyone, a child, have to wait for days? Help us give them hope in this time of uncertainty. Your dollar can make all the difference.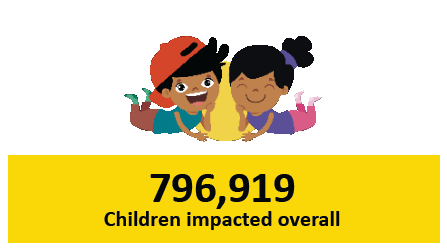 Donate Now