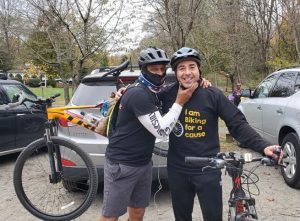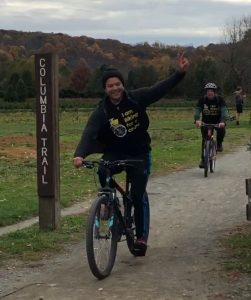 Thank you for visiting my Bike 4 Kids page!  On Sunday, October 24th, I am doing a 100k charity bike ride on the Columbia Trail in High Bridge, NJ to help underprivileged kids during this COVID pandemic.  The money I raise will benefit CRY America.  Last year I incredibly raised $17,000 for my 100k bike ride thanks to the generosity of my family and friends!
Innocent children are the greatest victims of this global pandemic. Children rely on school not only to learn but also for food and protection. The COVID pandemic has caused a rise in child labor, marriage and trafficking. CRY America partners with expert organizations in the US and India to ensure these abused and exploited children are protected and enrolled in school.
Please support my 100k charity bike ride and kindly make a tax deductible contribution to ensure children are protected and stay safe!  Please also maximize your gift with a matching gift from your employer!
Thank you for helping me give kids a childhood and future!
Contact: Patrick Bocco: patrick.bocco@cryamerica.org
Welcome to my CRY page. This year I am planning on raising at least $1000 to fund the CRY organization. CRY is an organization that helps underprivileged children in India who are without shelter, food, and water. As most of us are in a better situation, it is our responsibility to help them by funding CRY so that they can use these funds to help these children get back on their feet.
My name is Arush Krovidi. I am a middle school student who likes to do fencing and violin. I will be conducting a virtual "walk-a-thon" to raise the desired amount of money. Join me in my journey to raise at least $1000 to donate to CRY. Thank you.
It has been another year of hardship for the various communities with children again impacted new waves of the virus.  Things are slowly opening back up, but the need to continue to support these communities, with extra help to bide them through the tough times is imminent!
This year, I am taking on a challenge – I have pledged to bike 50kilometers as a show of my commitment to this cause!  I am burning my quads to help those kids who need your help through their hardship!  Because I can, and I must do what I can!
I have always been able to count on your support – hope you can help me reach my goal!